Sign up to our email newsletter
What's on in 2019
Spetchley Park Gardens, Spetchley, Worcester, WR5 1RS
Tel: 01905 345106
When you contact Spetchley Park Gardens via our website we may collect your personal data. We use this information to provide the services requested and, if you agree, to send you marketing information. We will never share your information with any other companies for marketing purposes. For more information please see our privacy policy.
©2019 Spetchley Park Gardens | Spetchley Gardens Charitable Trust - charity no. 1061063
Exhibitions, activities and workshops
First Sunday every month: Free Garden Tour, 11.15am

Visitors can join a free guided tour of the Gardens on the first Sunday of every month. Our next, and last tour of the season, will take place on 6 October. Tours last approximately 1 hour and depart from the outside the Tea Room at 11.15am. Please note that normal admission applies and spaces are limited.
26 - 31 October: Spooky Root House Trail, 10.30am-4pm

The Gardens are about to have their annual Halloween makeover with lots of new ghouls and frights in store. Follow the trail around the Gardens, fearlessly find the Phantom Ferryman, dance at the Deathly Disco and visit the Vicious Vegetables; solve the puzzle and claim your treat!
£1 entry for children aged 3-16 years (includes a treat), under 3's free of charge, £8 for adults. Please note that Gardeners' World 2for1 cards or Historic Houses are not permitted.
Tickets are now available in advance, click here to purchase now.
Michael Hardwick Photography Competition 2019

Thank you to everyone who entered our competition, we had so many beautiful entries that captured Spetchley. It was a hard decision for the judges to make but we are delighted with their choice and the winning images are below.
Youth Category Winner - Joe Leaver
Overall Winner - Clare Ryan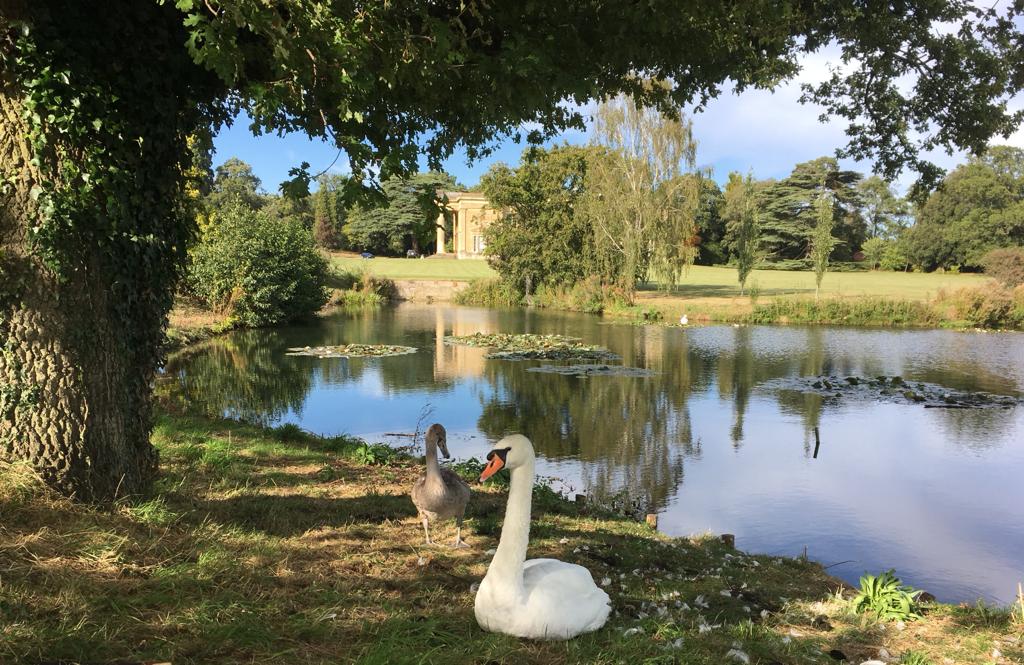 Spetchley's Enchanted Door Trail

Please note that our fairies and elves have now packed their bags for the winter and will return next Spring.
Soul Sanctuary Yoga Classes
Soul Sanctuary are a wonderful addition to the Gardens offering yoga classes in beautiful, peaceful, surroundings. There are a range of 60 and 90 minute classes in the Willmott Room that include Vinyasa, Yin, Hatha and Nidra. Members can also enjoy a variety of workshops to really encourage that inner calm and zen.
Visit their website for a full schedule of classes for all abilities and levels www.soulsanctuarystudios.com
Wheels on Wednesday, selected Wednesdays, 4pm-8pm
If you have an interest in cars you won't want to miss Wheels on Wednesday.
Join other motoring enthusiasts at Spetchley Park to enjoy each others cars and bikes in the glorious English countryside. Refreshments, Gourmet Burgers, Wood Fired Pizza and Fish & Chips will be available.
£3 per car on the gate or £2.50 in advance via www.wheelsonwednesday.co.uk